Removal Companies Walthamstow e17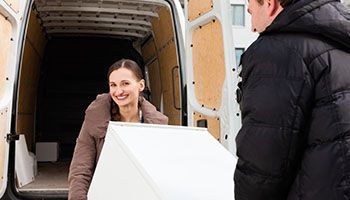 The Benefits of Hiring a Professional Removal Company


Relocating your home or business is no small job, and it can be very stressful to do it alone. That's why hiring a professional removal company like Storage Walthamstow Village is the best option for taking the hassle out of moving house or offices. Professional removals companies have the skills and experience needed to move all types of items quickly, safely and securely. Plus, they can provide additional services like packing supplies, furniture dismantling, hoisting and more.

Choosing a reliable removal company also brings peace of mind knowing that you are dealing with an experienced team who take the utmost care in handling your belongings. It's important to research multiple removal companies before deciding which one to hire, so you can compare their services, prices and reviews. For example, you may want to check if they are equipped with the right vehicles and equipment for your move, or whether they offer storage solutions.


What To Expect When Using A Professional Removal Company


Once you have chosen a professional removals company like Storage Walthamstow Village to handle your relocation, it's important to understand what kind of service you can expect from them. First and foremost, their team will offer an efficient and courteous service for loading up your belongings and taking them safely to their destination. All your goods will be adequately documented along the way, so that you have a clear view on where everything has gone. Additionally, you should also find out if there are any additional services that can be included in the package - such as specialists for piano or antiques moving.

Perhaps most importantly of all though is making sure that all your items are packed properly in order to protect them during transit. It takes time and skill (not to mention patience!) to properly secure every piece of furniture before loading them into the removals van - plus other items too like artwork or fragile items need extra attention. So make sure that both smaller items and larger bulky items are transported safely and securely on-board the removals van without being damaged or scratched - especially if they are headed down tricky narrow roads!

At Storage Walthamstow Village, we understand how stressful it can be when organising a move - so our experienced team are here to help make it easier for you! Give us a call today on
for more information about our removal services or drop us an email at [EMAIL] if you'd prefer - we'll get back in touch as soon as possible!
---